---
BlueMUSE will cover in one setting the 350-600 nm spectral range at R~4000, expanding the MUSE spectral range (480-930 nm) towards the blue and near-UV at double the spectral resolution. With a field of view of 2 arcmin2, BlueMUSE will also double the sky area presently offered by MUSE. As with MUSE, BlueMUSE will achieve exquisite end-to-end throughput (e.g. 35% at 480 nm, 20 % at 350 nm), 100% sky coverage, high stability and high efficiency.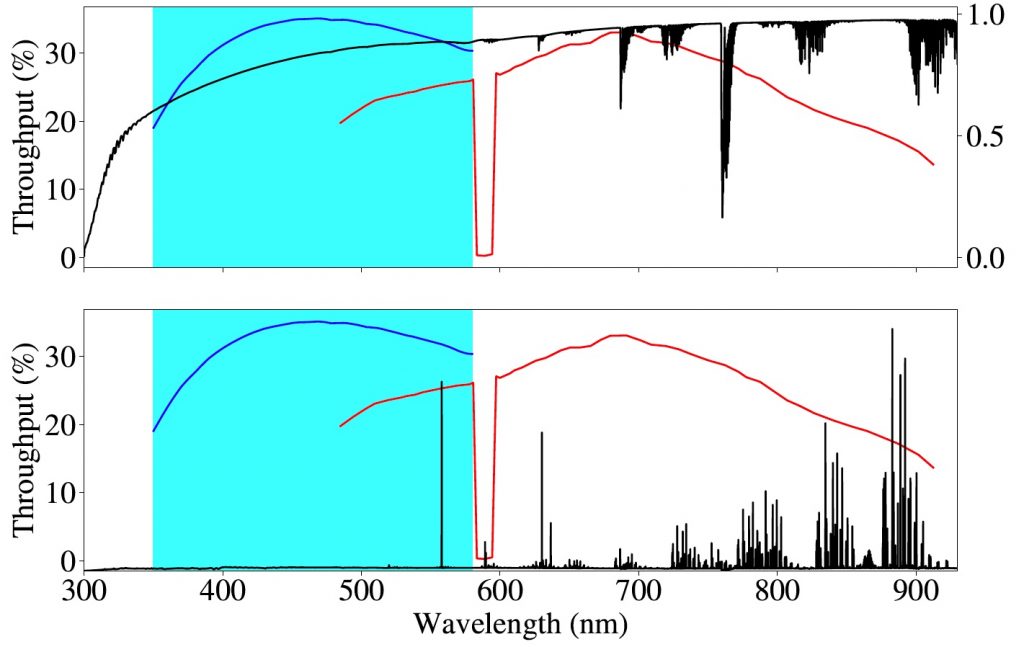 INTEGRAL FIELD OVER A LARGE FIELD OF VIEW
Using the now well-trained technology of image slicers, the optical design allows to fully cover up to 2 arcmin2 FoV on sky and retrieve the full 3D (spatial and spectral) information in a single exposure.
OPTIMISED FOR MEDIUM RESOLUTION IN THE BLUE
Blue-MUSE will complement the MUSE instrument by observing at bluer wavelengths, from the atmospheric cut-off to the middle of the R band. It will have a much higher spectral resolution, with R=4000 in average over the spectral range.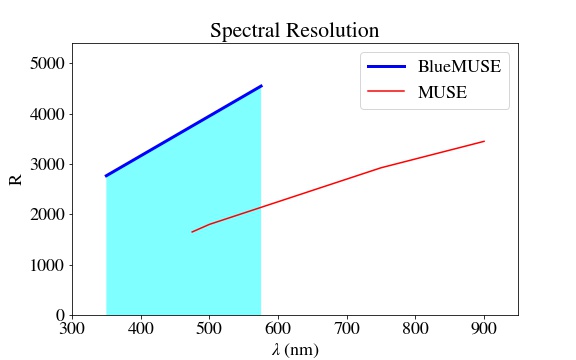 HIGH TRANSMISSION
Like MUSE, the use of image slicers and the optimization of the instrument for a single observing mode allow for an optimal transmission overall, even higher than traditional slit spectographs when accounting for the slit losses.